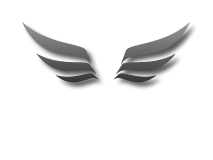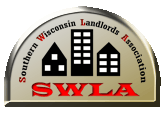 An Organization of Professional Property Owners.
Southern Wisconsin Landlords Association
Providing education and assistance to
Racine area real estate investors since 1988.
A member of The Wisconsin Apartment Association.
RecentEvents:
"Free landlord training
in Milwaukee"
(NOT the class by Tristen Petit)
The award winning landlord training program operates out of the Department of Neighborhood Services (DNS) downtown location. The goal is to teach landlords fundamental ways to keep illegal activity out of their property. This program was a runner up for the Ford Foundation Harvard Kennedy School of Government Awards program and a 1996 winner of the Innovations In Government award sponsored by the City of Milwaukee Mayor and Common Council.
The class is FREE and held on a regular basis throughout the year at various locations. It is held on evenings and weekends to accommodate virtually anyone's schedule. The class is generally either (1) five hour session in one day or (2) two and a half hour sessions for two nights. Attendees get a free 100 page comprehensive manual and handouts on a variety of legal and business issues related to managing a property.
FREE Landlord/Crime Free Multi-Housing Rental Seminar
Presented in partnership by the Kenosha Police Department
& the Kenosha Landlord Association
The nextFREE Landlord/Crime Free Multi-Housing Rental Seminar
To register for an upcoming seminar please contact
the Kenosha Police Department Crime Prevention Unit
watch@kenoshapolice.com
or
(262)-657-3937
Oops! We were unable to locate the file you requested.