Rental Forms
We have all the forms needed to runs you business. All our forms are approved by the Wisconsin Apartment Association and are legal in the state of Wisconsin.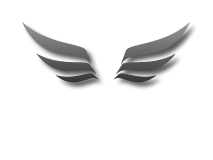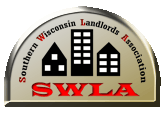 An Organization of Professional Property Owners.
Southern Wisconsin Landlords Association
Providing education and assistance to
Racine area real estate investors since 1988.
A member of The Wisconsin Apartment Association.
Rental forms available from SWLA
Members can buy forms at the monthly meeting. We have them in printed and electronic form.
If you have questions about the forms please email Dave Pioro for more information. Email
5 Day Notice to Quit or Pay Rent

5 Day Notice to Remedy Default (Nuisance)

14 Day Notice to Terminate Tenancy

28 Day Notice to Terminate Tenancy

Month to Month Applicant Screening Questions and Suggestions

Application Denial Letter

Application for Rental Housing

Application Procedures and Screening Criteria

Application Review

Reason For Rejection

Receipt for Check In Documents and Keys

Smoke Detector Requirements

WAA Lead Based Paint

Common Area Repair or Renovations

Carpet Cleaning Notice

Cover Letter for Five Day Notice to Quit Pay Rent

Check In and Check Out Form

Check-In Documents and Keys Receipt

Check-Out Inspection Form

Cosigner Application Cosigner

Guarantor Application

Cosigner Information Sheet

Co-Signer Rental Agreement

Guaranty Crime Free Rental

Agreement Addendum

Disclosures Required by Landlord Before Entering Into A Rent Electronic Transfer Authorization

Employment Verification Request Form

EPA Renovation Rules EPA

HUD Lead Paint Disclosure Form

Pamphlet for (1) EPA Pre-Renovation

Form Eviction Questions and Answers

Garage Rental Agreement

GF-175

Grill Safety Addendum

Instructions for the Nonmilitary Service Affidavit

Intent to Renew Lease

Intention to Move Form

Lead Based Paint Disclosure of Information

Part I Lead Based Paint Disclosure of Information

Part II Lead Based Paint Lease Addendum for Buildings Built Before 1978

Lease-Residential Rental Agreement

Maintenance Request

Move In Maintenance Request

Move-in Allowance Agreement Form

Non-Standard Rental Provisions

Notice to Enter

Payee Designation

Pet Agreement Sample I

Pet Agreement Sample II

Pet Application Form

Policy Statements

Examples Recycle in Wisconsin Guide Reference

Check Questions Regular Maintenance

Request Rental Agreement (Lease)

Renewal Amendment

Rental Agreement Extension

Rules and Regulations

Satellite Dish Addendum

Security Deposit Addendum

Security Deposit Refund

Transmittal (Refund)

Smoke Detector Requirements

Sublet Agreement Example I

Sublet Agreement Example II

Students Summons and Complaint

Warehouse Receipt and Notice of Lien