Members Benefits
Members can take advantage of a number of benefits as a part of the Southern Wisconsin Landlords Association (SWLA). There are opportunities to grow and expand your knowledge of the rental property business, including educational classes, monthly meetings with invited speakers, and membership in the state Wisconsin Apartment Association (WAA), to name a few. We encourage you to take advantage of these benefits and join SWLA today.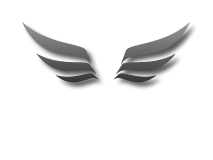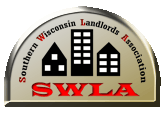 An Organization of Professional Property Owners.
Southern Wisconsin Landlords Association
Providing education and assistance to
Racine area real estate investors since 1988.
A member of The Wisconsin Apartment Association.
Our Next Meeting:
---
SWLA meetings are open to all landlords
---
Monthly every third Monday
6:00pm Social Time
Light meal
($5.00 per person)
6:30pm Meeting Time
Non Members First meeting FREE
$20 Fee for each subsequent meeting
Applied to membership fee when you join
---
SPECIAL MEETING

Wednesday, March 14, is Legislative Day. We need you to join us in Madison for a Fun Educational Day. PLEASE join us.

---
Regular Meetings
---
March 19
April 16
May 21
June 18
Meeting Location:
Harbor Lite Yacht Club
559 State Street
Racine, WI 53402
(262) 634-9280
EDUCATION
2018 WAA Spring Landlord Education and Trade Show

https://www.waaonline.org/conference/2018-waa-spring-landlord-education-day-trade-show
FREE Landlord/Crime Free Multi-Housing Rental Seminar
Presented in partnership by the Kenosha Police Department
& the Kenosha Landlord Association
To register for an upcoming seminar please contact
the Kenosha Police Department Crime Prevention Unit
watch@kenoshapolice.com
or
(262)-657-3937
"Free landlord training in Milwaukee"
(NOT the class by Tristan Pettit)
The award-winning Landlord Training Program operates out of the Department of Neighborhood Services (DNS) downtown location.Its goal is to teach landlords fundamental ways to keep illegal activity out of their property, and how to manage it if/when nuisance activity does appear. Considerable focus is also applied to operating according to the codes,laws and government directives that apply to rental properties as well as tried-and-true practices aimed at minimizing conflict and damage in area neighborhoods. This program was a runner-up for the Ford Foundation Harvard Kennedy School of Government Awards program, and a 1996 winner of the Innovations In Government award sponsored by the City of Milwaukee Mayor and Common Council.
The classes are FREE, and held on a regular basis throughout the year at various locations to include local libraries. They are also held on evenings and weekends to accommodate virtually anyone's schedule. The classes are generally either one (1) five-hour session in one day, or two (2) 2.5-hour sessions over two evenings. Attendees get a free100-page comprehensive manual, and handouts on a variety of legal and business issues related to managing property. Each class also includes professional guest speakers ranging from Court Commissioners and City Attorneys totowing companiesand pest control.
Benefits of mebership
Networking - with other owners and vendors.
Assistance - with management, maintenance, control.
Education - on landlord/tenant rights, seminars.
During the monthly Southern Wisconsin Landlord Association (SWLA) meetings property owners and managers learn from experts in fields such as law enforcement, lead abatement, real estate investment and banking.

Opportunities are available for hands on seminars to help members learn how to troubleshoot furnaces, install windows and siding. Seasoned members also mentor others that are new to the property management/landlord business.

Through SWLA's affiliation with the Wisconsin Apartment Association (WAA) and Rental Housing Resources (RHR) series of classes are available toward certification for Rental Property Management Basics and Rental Property Management Plus. These include such classes as The Law and the Landlord, Fair Housing Laws, Lead Paint Disclosures, Credit Reports, Basic Recordkeeping, Screening Your Applicants, Nuts and Bolts of Evection and Bonding and Garnishment.
Monthly meetings are held on the 3rd Monday of the month. 6:00 pm social time 6:30 pm meeting.
Legislative Issues - about state and local regulations and proposals.
The Southern Wisconsin Landlords' Association has a long tradition of being involved in the policymaking and elective processes of the governments of our area. Almost from its inception SWLA has sought to gain the ear of local government on issues affecting our industry. When these issues arise, you can depend on a good turnout of our members at hearings of committees, the Common Council, and in the offices of our l ocal administrative and regulatory agencies.

SWLA has sought to present our members with an opportunity to understand political candidates' positions on matters affecting our business by hosting a series of forums which offer our members a face to face meeting with various candidates for office. These include the Racine Common Council, the Mayoral, and the State Senate races. The forums have been formatted as panel discussions with candidates responding to both topics that were sent to them beforehand and issues from the floor. These forums also have given our members a chance to demonstrate to the candidates our commitment to providing safe and affordable housing to the greater Racine area and for them to see us as a professional, ethical, community oriented organization.

SWLA has a speaker at most of our monthly meetings and these speakers are often from the agencies which affect or oversee our businesses. We have had prosecuting attorneys, public advocate attorneys, members from the city inspection team, center for conflict resolution, the drug task force, and many, many more. Our members gain a wealth of knowledge from these speakers as they get an opportunity to hear the perspective of the speaker and to also ask questions about how we can work with them to make both their job and ours easier. Many members find it easier to be heard when they go to these various individuals with a concern and remind them they met at a SWLA meeting. Our speakers always comment on the professionalism of our group. They often say we are not the problem landlords. The fact is our industry has a public image in some circles could be improved upon, but the SWLA membership and by extension the WAA membership, gives an increased stature in the community.
Lobbyist – we are able to make our legislators aware of our needs and impact of pending legislation.
State Association – members of a larger statewide association.
State Conference

Discounts – many of our business partners offer member discounts.
Eviction letter

You will not have to pay $400 up front to Eagle Movers up front. They will bill you later for the move.
Forms

We have all the forms needed to runs you business. All our forms are approved by the Wisconsin Apartment Association and are legal in the state of Wisconsin.
Free appartment listing on RentRacine.com