Business Partners Benefits
Provide a short description of your web page here, using bright bold pre-styled fonts with colors that stand out ... to quickly attract the attention of your visitors.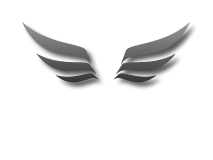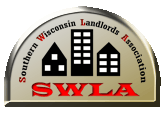 An Organization of Professional Property Owners.
Southern Wisconsin Landlords Association
Providing education and assistance to
Racine area real estate investors since 1988.
A member of The Wisconsin Apartment Association.
Search Listings
[NUMO.LISTING SERVICE: TABS LEFT(include=1)]
[NUMO.LISTING SERVICE: CONTRIBUTOR LINKS]
Our Next Meeting:
[NUMO.CONTENT SECTIONS: DISPLAY(id=31)]
Education Day:
[NUMO.CONTENT SECTIONS: DISPLAY(id=18)]
Business Partners Benefits
Business Partner Membership offers businesses related to the Tenant/Landlord industry an opportunity to network, develop contacts and prospects and more importantly, become educated in community issues affecting this industry. Not only will sales increase due to involvement in this association, so will your effectiveness in understanding and providing the needs of this segment of our community.
Membership Benefits
Your business will be listed in SWLA's monthly newsletter as a Business Partner.

You will reach an audience that is specific to your products.

SWLA members represent over 4000 rental units.

You can insert three full page flyers per year in the newsletter.

Discount purchase price for data base of all Racine area landlords.

Your ad appears on SWLA's website.

If you attend a meeting, you are recognized at the meeting.

You can make presentations of your business at the meetings.
Membership Pricing Categories
Basic: $125 Business card ad

Efficiency: $200 Quarter page Ad

Townhouse: $300 Half page ad

Penthouse: $500 Full page ad