SWLA Membership Application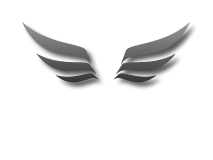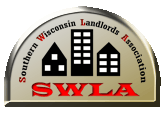 An Organization of Professional Property Owners.
Southern Wisconsin Landlords Association
Providing education and assistance to
Racine area real estate investors since 1988.
A member of The Wisconsin Apartment Association.
Search Listings
[NUMO.LISTING SERVICE: TABS LEFT(include=1)]
[NUMO.LISTING SERVICE: CONTRIBUTOR LINKS]
Our Next Meeting:
[NUMO.CONTENT SECTIONS: DISPLAY(id=31)]
RecentEvents:
[NUMO.CONTENT SECTIONS: DISPLAY(id=18)]
Fill out the attached application, with signed Code of Ethics, with payment. Please see the list of prorated dues below for easy reference. You will have access to our member's only forum, run ads in RentRacine.com, become part of WI Apartment Association and much, much more!!
Dues - The dues are prorated as follows:
January - March $225
April - June $175.00
July - September $125.00
October - December. $275.00 (includes next year)
SOUTHERN WISCONSIN LANDLORDS ASSOCIATION CODE OF ETHICS

Whereas the Southern Wisconsin Landlords Association (SWLA) has been formed to advance the general welfare of the rental property industry in the Greater Racine area, and in recognition of its members in responsibly meeting the rental needs of the area, we hereby acknowledge our commitment to our residents, our fellow rental property owners, and our community. We commit ourselves to supply and properly maintain rental property, which in turn provides our tenants with health and life safety, and with the human values of pride and dignity.

Therefore, as members of the SWLA and Wisconsin Apartment Association (WAA) we commit ourselves to the following principals and standards:

THAT we will respect the rights of our tenants and uphold the highest professional standards of integrity, honesty, and fairness.


THAT we will continually strive to better the industry by participating in and promoting education and professional development.


THAT we will promote the spirit of, and comply with all applicable Fair Housing, Federal, State, and Local laws and regulations.


THAT we will properly maintain and safeguard all property under our care, meeting or exceeding all appropriate housing, health, and life safety codes, ordinances, and regulations.

As a member of the SWLA and the WAA I pledge myself to uphold this Code of Ethics and recognize the responsibility and authority of the SWLA and the WAA to enforce this Code of Ethics as a requisite for membership. I further acknowledge that a serious violation of this Code of Ethics may result in expulsion from the SWLA and the WAA.
[NUMO.FORM HANDLER: DISPLAY(id=1)]