Tenant FAQ's
We put this page together to help tenants with the questions we hear most often.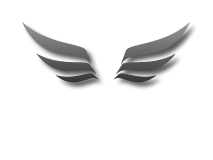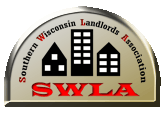 An Organization of Professional Property Owners.
Southern Wisconsin Landlords Association
Providing education and assistance to
Racine area real estate investors since 1988.
A member of The Wisconsin Apartment Association.
Search Listings
[NUMO.LISTING SERVICE: TABS LEFT(include=1)]
[NUMO.LISTING SERVICE: CONTRIBUTOR LINKS]
Our Next Meeting:
[NUMO.CONTENT SECTIONS: DISPLAY(id=31)]
RecentEvents:
[NUMO.CONTENT SECTIONS: DISPLAY(id=18)]
Frequently Asked Questions
As of the first of April the new law for tenant and landlord have taken affect.  We will be updating the FAQ's in the coming months to reflect those changes.
Link to the new laws.

We will have training for landlords on March 21st at Gateway.  This will cover the new laws.  Click here for more info.
---
What does my landlord expect out of me?
Your landlord expects that you live up to the lease terms by respecting the property, other people and make rent payments when due. The bank demands the landlord to make his monthly payment and the landlord needs your payment to pay the bank. Your landlord is a lot like you. When you loan a friend something, you expect it returned in the same condition you loaned it. Landlords expect property returned in the same condition it was first rented, less normal wear and tear.
How do I find landlords that rent to pet owners?
Check the regular rental listings - many landlords advertise that they allow pets. Some humane societies also keep listsof landlords who rent to people with pets. You can also search rental websites for units that allow pets. http://www.rentracine.com should be a good resource for Racine County.
---
Can landlords charge pet owners higher security deposits?
Yes. The State of Wisconsin imposes no limits on security deposit amounts. Landlords may charge pet owners more.
---
Can landlords charge pet owners more for rent?
Yes. They may charge a monthly pet fee of whatever amount they choose.
---
Can landlords automatically withhold money from pet owners' security deposits?
No, landlords may only charge for actual damages. If your pet did damage the apartment, the landlord may charge you for the repairs.
---