Real Estate Listing Service
Provide a short description of your web page here, using bright bold pre-styled fonts with colors that stand out ... to quickly attract the attention of your visitors.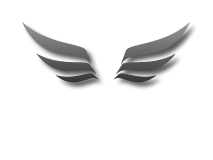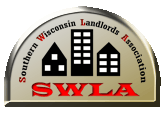 An Organization of Professional Property Owners.
Southern Wisconsin Landlords Association
Providing education and assistance to
Racine area real estate investors since 1988.
A member of The Wisconsin Apartment Association.
Search Listings
[NUMO.LISTING SERVICE: TABS LEFT(include=1)]
[NUMO.LISTING SERVICE: CONTRIBUTOR LINKS]
Our Next Meeting:
[NUMO.CONTENT SECTIONS: DISPLAY(id=31)]
RecentEvents:
[NUMO.CONTENT SECTIONS: DISPLAY(id=18)]
Listings for sale by our members
Real Estate Listing Service
This is a free listing service for members of SWLA. There is no limit to the number of listing or time you can list a property. Just register and list away!
Tatorial for getting your listing on the service.
Once your login has been turd on, you will need to goto the login page (the last link on the left side menu) and login to the site.
Once your loged in look for Listing Service box. There will be Manage Listing whit a link called manage. Click the link.
this will open the page were all the listings for the site. Click the Create New button.
This will bring up the blank page for your listing. Fill in the information for your listing.
Now that you have the text filled in you can photos to your listing. Down at the button of the page you will see a box marked Images. There is a place for up to 10 photos. Click the Browse button and browse your way to the first photo for the listing. Click on the photo and click open. You can add a caption to the photo. The box just above the browse button is were you will do this. Repeat this to add more images to the listing.
Click save and your done!