Douglas Hardware
"You've got alot more going you at HANK!"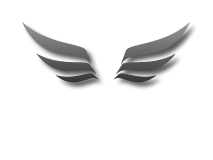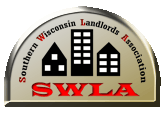 An Organization of Professional Property Owners.
Southern Wisconsin Landlords Association
Providing education and assistance to
Racine area real estate investors since 1988.
A member of The Wisconsin Apartment Association.
Our Next Meeting:
---
SWLA meetings are open to all landlords
---
Monthly every third Monday
6:00pm Social Time
Light meal
($5.00 per person)
6:30pm Meeting Time
Non Members First meeting FREE
$20 Fee for each subsequent meeting
Applied to membership fee when you join
---
SPECIAL MEETING

Wednesday, March 14, is Legislative Day. We need you to join us in Madison for a Fun Educational Day. PLEASE join us.

---
Regular Meetings
---
March 19
April 16
May 21
June 18
Meeting Location:
Harbor Lite Yacht Club
559 State Street
Racine, WI 53402
(262) 634-9280
EDUCATION
2018 WAA Spring Landlord Education and Trade Show

https://www.waaonline.org/conference/2018-waa-spring-landlord-education-day-trade-show
FREE Landlord/Crime Free Multi-Housing Rental Seminar
Presented in partnership by the Kenosha Police Department
& the Kenosha Landlord Association
To register for an upcoming seminar please contact
the Kenosha Police Department Crime Prevention Unit
watch@kenoshapolice.com
or
(262)-657-3937
"Free landlord training in Milwaukee"
(NOT the class by Tristan Pettit)
The award-winning Landlord Training Program operates out of the Department of Neighborhood Services (DNS) downtown location.Its goal is to teach landlords fundamental ways to keep illegal activity out of their property, and how to manage it if/when nuisance activity does appear. Considerable focus is also applied to operating according to the codes,laws and government directives that apply to rental properties as well as tried-and-true practices aimed at minimizing conflict and damage in area neighborhoods. This program was a runner-up for the Ford Foundation Harvard Kennedy School of Government Awards program, and a 1996 winner of the Innovations In Government award sponsored by the City of Milwaukee Mayor and Common Council.
The classes are FREE, and held on a regular basis throughout the year at various locations to include local libraries. They are also held on evenings and weekends to accommodate virtually anyone's schedule. The classes are generally either one (1) five-hour session in one day, or two (2) 2.5-hour sessions over two evenings. Attendees get a free100-page comprehensive manual, and handouts on a variety of legal and business issues related to managing property. Each class also includes professional guest speakers ranging from Court Commissioners and City Attorneys totowing companiesand pest control.
Douglas Hardware
2030 Douglas Ave. Racine, WI 53402
Telephone number- (262) 632-6112
Fax number- (262) 632-1058
About Us
In 1957 LeRoy and Marion Seeger bought "Douglas Supply", now known as Douglas Hardware and Rental, from Harry Anderson. The store was originally 4,000 sq. feet, two-story building with just enough off-street parking for 8 cars. In 1976, the store was torn down and rebuilt in the same location. It became an 18,000 sq. foot, one-story building with off-street parking for 40 cars.
LeRoy and Marion's son, James Seeger, started working part-time in 1969, and finished college and then worked full-time in 1975. Their daughter, Linda Malek (Seeger) , started part-time after finishing college in 1975 and then worked full-time in 1987.
In 1984, Douglas Supply became incorporated and changed its name to "Douglas Hardware" with LeRoy, Marion, Linda and James being shareholders. In the same year, James became majority shareholder. Linda became the remaining stockholder in 2011 with the passing of Marion Seeger.
Douglas Hardware then changed their name to "Douglas Hardware and Rental" after the rental desk and rental equipment were added in 2004.
You can still find James and Linda working with the rest of their staff on the floor everyday.

Services
Cutting Keys/ Rekeying Locks
Automotive Key Programming
Cutting Glass
Cutting Shades
Cut and Thread Pipe
Repairing lawnmowers/snowblowers
Screen/window Repair
Knife Sharpening
Selactions
Automotive
Electrical
Grills- Weber
Housewares
Lawn & Garden- Toro lawnmowers/snowblowers
Paint- Valspar
Plumbing
Tools
Rentals
Contractors' Equipment
Air Compressors
Air Nailers
Plate Compactor
Laser Level
Sheet Rock Lift
Generator
Power Trowel
Mixer
Bull Float
Concrete Saw, Gas
Concrete Saw, Electric
Rotary Hammers
Demolition Hammer
Electric Paving Breaker
Diamond Blades
Contractors' Handtools
Party Supplies

Banquet Tables
Folding Chairs
Drain/Sewer Equipment
Toilet Auger
Drain Cleaners
Main Sewer Cleaners
Pumps
Gas Trash Pumps
Submersible Pumps
Waterbed Pump 
Floor Equipment
Carpet Cleaners
Carpet Installation Tools
Carpet Drying Fan
Vinyl/Asphalt Tile Cutter
Tile Saw
Scrubber/Buffer
Electric Tile Scraper
Floor Sander and Edger
Wet/Dry Vac
Lawn & Garden
Aerators
Sod Rollers
Power Rakes
Hedge Trimmer
Brush/Weed Trimmer
Lawn Edger
Post Hole Diggers
Stump Grinder
Sod Kicker
Spreaders
Tillers
Material Handling
Appliance Dollies
Piano Trucks
4-Wheel Dollies
Painting Equipment
Airless Paint Sprayer
Wallpaper Steamer
Texture Sprayer
Ladders
Scaffold
Power Tools
Drills
Circular Saw
Jig Saw
Screwedriver
Heat Gun
Grinders
Belt Sanders
Oscillating Sanders
Extension Cords
Pressure Washers
3000 PSI Gas
2000 PSI Gas