Legislative Issues
State and local regulations and proposals.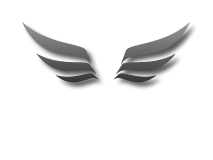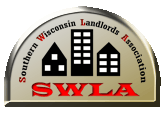 An Organization of Professional Property Owners.
Southern Wisconsin Landlords Association
Providing education and assistance to
Racine area real estate investors since 1988.
A member of The Wisconsin Apartment Association.
Our Next Meeting:
---
SWLA meetings are open to all landlords
---
Monthly every third Monday
6:00pm Social Time
Light meal
($5.00 per person)
6:30pm Meeting Time
Non Members First meeting FREE
$20 Fee for each subsequent meeting
Applied to membership fee when you join
---
SPECIAL MEETING

Wednesday, March 14, is Legislative Day. We need you to join us in Madison for a Fun Educational Day. PLEASE join us.

---
Regular Meetings
---
March 19
April 16
May 21
June 18
Meeting Location:
Harbor Lite Yacht Club
559 State Street
Racine, WI 53402
(262) 634-9280
EDUCATION
2018 WAA Spring Landlord Education and Trade Show

https://www.waaonline.org/conference/2018-waa-spring-landlord-education-day-trade-show
FREE Landlord/Crime Free Multi-Housing Rental Seminar
Presented in partnership by the Kenosha Police Department
& the Kenosha Landlord Association
To register for an upcoming seminar please contact
the Kenosha Police Department Crime Prevention Unit
watch@kenoshapolice.com
or
(262)-657-3937
"Free landlord training in Milwaukee"
(NOT the class by Tristan Pettit)
The award-winning Landlord Training Program operates out of the Department of Neighborhood Services (DNS) downtown location.Its goal is to teach landlords fundamental ways to keep illegal activity out of their property, and how to manage it if/when nuisance activity does appear. Considerable focus is also applied to operating according to the codes,laws and government directives that apply to rental properties as well as tried-and-true practices aimed at minimizing conflict and damage in area neighborhoods. This program was a runner-up for the Ford Foundation Harvard Kennedy School of Government Awards program, and a 1996 winner of the Innovations In Government award sponsored by the City of Milwaukee Mayor and Common Council.
The classes are FREE, and held on a regular basis throughout the year at various locations to include local libraries. They are also held on evenings and weekends to accommodate virtually anyone's schedule. The classes are generally either one (1) five-hour session in one day, or two (2) 2.5-hour sessions over two evenings. Attendees get a free100-page comprehensive manual, and handouts on a variety of legal and business issues related to managing property. Each class also includes professional guest speakers ranging from Court Commissioners and City Attorneys totowing companiesand pest control.
The lastest legislative news.
Page Jan Feb Mar Apr May Jun Jul Aug Sep Oct Nov Dec past years
 4/29/13
Rep. Sargent: Social Media Bill will Protect Internet Privacy
This week, Rep. Melissa Sargent (D-Madison) began circulating a bill she is authoring with Rep. Garey Bies (R-Sister Bay) for co-sponsorship. The bill, when passed, will prohibit employers, educational institutions, and landlords from requesting an employee, applicant for employment, student, prospective student, tenant, or prospective tenant to grant access to their personal internet accounts. Six states enacted similar legislation in 2012 and 28 other states have proposals pending. Representative Sargent released the following statement about the bill. "I was happy to work with Rep. Bies on what I hope will be a bill with strong, bi-partisan support. Social media is increasingly becoming a part of our everyday life both at work and at home. As we move to better understand the possibilities of 21st century communications technology, I will fight to protect our citizen's privacy. The current generation will write the laws on social media. We must do it carefully and with resp
 ect for all parties involved. I first became aware of this issue when University students in my district alerted me to the fact that currently, a University could ask an applicant for their usernames and passwords without any penalty. This bill will help give certainty as to what employers, universities, and landlords are allowed to control in regards to social media privacy. We, as legislators, must keep up with the pace of technology. As times evolve, so must our laws."
 
4/5/13
Issues Paper From Legislative Day
 
This is a shortened and reformatted WAA-WRHLC 2013-2014 Legislative Priorities, based on our March 20th Legislative Day discussions.  We are also asking that you send this or share this with members of the legislature that you know.  Please report back if there are responses that can help our efforts. 
Wisconsin Rental Housing Legislative Council (WRHLC) Wisconsin Apartment Association (WAA) Legislative Priorities for 2013 - 2014 
 
Municipal Utility Placement of Tenant's Unpaid Utilities on Property Owner's Real Estate Taxes:  WAA and WRHLC have been working for years to establish a new, fair and effective method of enforcing tenant payments for municipally-owned utility services. Currently, the unpaid bill from tenants, who are the parties who establish and agree to pay for municipal utility service, goes on to the property owner's real estate taxes, usually with a penalty added.  The PSC prohibits property owners from controlling or turning off municipal utility service, even if there is a seriously delinquent bill.  Last year, the Department of Revenue estimated $61 million of unpaid municipal utility bills were transferred to real estate taxes in Wisconsin. That's $61 million that cannot be used for property repairs and improvements. Many municipal utilities do little to collect unpaid bills because they have no incentive; they can transfer unpaid bills to the real estate taxes. Tenants with unpaid  bills are freely allowed to move to new locations and establish service, with no consequences. WAA and WRHLC are working with Sen. Frank Lasee and Rep. Andre Jacques to establish an effective common sense legislative solution.
Crime Free Addendum: WAA and WRHLC want to restore statutory provisions that allow a property owner to terminate a tenancy if a tenant is involved in criminal activity on or near the rental property.   Current law allows for 5-Day evictions for gang, drug and prostitution criminal activities.  A new proposal would expand the current law to allow 5-day evictions for other types of criminal activity, using legislation that already governs subsidized housing (Section 8 public housing) as a model. Carefully crafted legislation is needed to protect both landlords and other tenants from criminal activity. 
 
Cleanup of 2011 Act 143:  Some provisions in Act 143 that was passed last year are producing some serious unintended consequences. Certain rules from ATCP 134 were transferred to ch. 704, Wis. Stats.  Some aspects of the legislation, when written into statute, resulted in confusion with intent and fostered legal conflict.  Some provisions were added that are already addressed in other places in the statutes and results in much ambiguity.  WAA and WRHLC are working with interested legislators to get this corrected.
A Renter's Nightmare
From WBAY-TV on April 2, 2013.
 
Something as simple as renting an apartment can create financial nightmare. Some young students looking for a place to live became victims of identity theft.
The victims in this case had filled out a rental application with personal information, and that information was then stolen.  "Somebody who worked for the apartment management complex was able to obtain copies of their drivers licenses and their applications and they were given to the defendant who then used those identities to obtain student loans fraudulently," said Blanca Alvarez, U.S. Postal Inspector.
The identity thief then went online, and with those dates of birth and social security numbers applied for student loans.
Postal inspectors got involved because the checks were being sent to vacant addresses. "The checks would be picked up by the defendant.  The defendant was stealing the mail," Alvarez said.  The scammer also hired people who, with fake IDs, would go into banks and cash the student loan checks.  "The total potential loss in this case was over half a million dollars," Alvarez said. "The victims in this case had a difficult time fixing their credit. It's a lengthy process."  "If their identities are stolen, most parents wouldn't catch that crime for 10, perhaps 15 years down the road," said Marc Anton, Assistant U.S. Attorney. "So, an identity thief really gets a good head start on that crime and can use those names and identities year after year after year."
To protect yourself, check your credit report at least once a year to make sure no one has stolen your identity and taken out loans or credit cards in your name.
 
The Fair Credit Reporting Act requires each of the 3 agencies provide consumers with a free credit report every year:  http://www.consumer.ftc.gov/articles/0155-free-credit-reports
 
New Legislation Relating to Dwelling Code
2013 SENATE BILL 72
 
March 13, 2013 Introduced by Senators FARROW, COWLES, GUDEX, HARSDORF, LASEE, LEIBHAM, OLSEN, SHILLING and L. TAYLOR, cosponsored by Representatives JAGLER, BERNIER, BIES, BROOKS, ENDSLEY, HINTZ, JACQUE, KAHL, KESTELL, KNODL, KRUG, LEMAHIEU, MURPHY, MURTHA, NASS, A. OTT, SANFELIPPO, SEVERSON, SPIROS, STONE, THIESFELDT and TITTL. Referred to Committee on Insurance and Housing.
AN ACT to amend 101.62; and to create 101.62 (4) and 101.63 (10) of the statutes; relating to: reports by the Dwelling Code Council on the one and two family dwelling code.
 
Analysis by the Legislative Reference Bureau Under current law, the Dwelling Code Council (council) must review the standards and rules for the uniform dwelling code, which applies to the construction of one and two family dwellings (dwellings) and makes recommendations to the Department of Safety and Professional Services (DSPS) regarding these rules.  This bill requires the council prepare a report containing these reviews and recommendations once every six years and requires that the first report be completed no later than one year after this bill becomes law.  The bill also requires DSPS to assist the council in preparing the report.
 
The Senate Committee on Insurance and Housing held a public hearing on SB 72 on  Wednesday, April 3rd.  Its companion bill is AB 77, which has been referred to the Assembly Committee on Housing.  No hearing has been set by that committee.
 
 
 
Page Jan Feb Mar Apr May Jun Jul Aug Sep Oct Nov Dec past years