Legislative Issues
State and local regulations and proposals.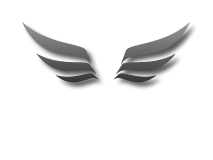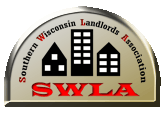 An Organization of Professional Property Owners.
Southern Wisconsin Landlords Association
Providing education and assistance to
Racine area real estate investors since 1988.
A member of The Wisconsin Apartment Association.
The lastest legislative news.
Page Jan Feb Mar Apr May Jun Jul Aug Sep Oct Nov Dec past years
2-8-13
 
Realtors Leader asks Scott Walker for Funds to Raze Rundown Homes From the Milwaukee Journal Sentinel of Feb. 6, 2013 The president of the Greater Milwaukee Association of Realtors is asking Gov. Scott Walker to set aside more money in his state budget to help Milwaukee tear down dilapidated homes.  "No urban area in the state has felt the brunt of the foreclosure crisis as deeply as Milwaukee, where approximately 25,000 property owners have had foreclosure actions filed against them," Mike Ruzicka said in a letter to Walker late last month.  At any given time, the city's Department of Neighborhood Services has approximately 500 homes on its "must-raze" list, at a cost of $15,000 per home. Last year, the city spent an estimated $3.36 million, plus an additional $500,000 from the Wisconsin Housing and Economic Development Authority to tear down homes too far gone to save.  This year, the city expects to spend another $3.9 million.  "The City of Milwaukee has dedicated funds to raze dilapidated housing units that have succumbed to deterioration due to foreclosure and abandonment," Ruzicka wrot  e. "However, the immediate needs of the city are greater than available funding."
 
In his letter and in an interview, Ruzicka said his request was based on a simple premise: a rundown home drags down the value of surrounding properties.  "Razing dwellings that are a drag on the housing market would effectively clear out the 'dead wood' and allow similar inhabited properties to be compared when calculating the value of a house," he wrote.  Ruzicka said vacant land does not have the same negative impact on nearby homes as dilapidated homes do.
 
City officials are still pressing the Walker administration to turn over more proceeds from a $25 billion settlement last year between assistant attorneys general from 48 states, including Wisconsin, and five banks and mortgage servicers accused of mortgage abuses. Wisconsin received a $140 million share of the settlement, $109 million of which went to consumers.
 
A year ago, Attorney General J.B. Van Hollen and Walker said $24.3 million would be put into the general fund instead of being dedicated to foreclosure problems. It's that money the city wants to be given to address the foreclosure problem.
Page Jan Feb Mar Apr May Jun Jul Aug Sep Oct Nov Dec past years