Legislative Issues
State and local regulations and proposals.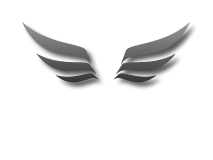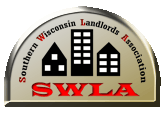 An Organization of Professional Property Owners.
Southern Wisconsin Landlords Association
Providing education and assistance to
Racine area real estate investors since 1988.
A member of The Wisconsin Apartment Association.
Our Next Meeting:
---
SWLA meetings are open to all landlords
---
Monthly every third Monday
6:00pm Social Time
Light meal
($5.00 per person)
6:30pm Meeting Time
Non Members First meeting FREE
$20 Fee for each subsequent meeting
Applied to membership fee when you join
---
SPECIAL MEETING

Wednesday, March 14, is Legislative Day. We need you to join us in Madison for a Fun Educational Day. PLEASE join us.

---
Regular Meetings
---
March 19
April 16
May 21
June 18
Meeting Location:
Harbor Lite Yacht Club
559 State Street
Racine, WI 53402
(262) 634-9280
EDUCATION
2018 WAA Spring Landlord Education and Trade Show

https://www.waaonline.org/conference/2018-waa-spring-landlord-education-day-trade-show
FREE Landlord/Crime Free Multi-Housing Rental Seminar
Presented in partnership by the Kenosha Police Department
& the Kenosha Landlord Association
To register for an upcoming seminar please contact
the Kenosha Police Department Crime Prevention Unit
watch@kenoshapolice.com
or
(262)-657-3937
"Free landlord training in Milwaukee"
(NOT the class by Tristan Pettit)
The award-winning Landlord Training Program operates out of the Department of Neighborhood Services (DNS) downtown location.Its goal is to teach landlords fundamental ways to keep illegal activity out of their property, and how to manage it if/when nuisance activity does appear. Considerable focus is also applied to operating according to the codes,laws and government directives that apply to rental properties as well as tried-and-true practices aimed at minimizing conflict and damage in area neighborhoods. This program was a runner-up for the Ford Foundation Harvard Kennedy School of Government Awards program, and a 1996 winner of the Innovations In Government award sponsored by the City of Milwaukee Mayor and Common Council.
The classes are FREE, and held on a regular basis throughout the year at various locations to include local libraries. They are also held on evenings and weekends to accommodate virtually anyone's schedule. The classes are generally either one (1) five-hour session in one day, or two (2) 2.5-hour sessions over two evenings. Attendees get a free100-page comprehensive manual, and handouts on a variety of legal and business issues related to managing property. Each class also includes professional guest speakers ranging from Court Commissioners and City Attorneys totowing companiesand pest control.
The lastest legislative news.
Page Jan Feb Mar Apr May Jun Jul Aug Sep Oct Nov Dec past years
10-28-13
SB 179 on Governor's Desk There is no final word yet on when the governor might sign SB 179. As I understand it, the Governor's office is at the stage of soliciting input from relevant agencies on the bill's impact and recommended action by the Governor. This is standard procedure for each bill sent to the Governor. I will let you know as soon as we have more information on the bill signing and then more on the published bill. If there is a public signing I will let you know in case you might like to attend
 
And on a More Bipartisan Note . . . Historic Preservation Tax Credit Passes Assembly This is a press release issued jointly by Reps. Robin Vos (R-Rochester) and Cory Mason (D-Racine). State representatives from the Racine area worked together today to pass an important piece of legislation that could help revitalize downtowns, waterfronts and main streets. Special Session Assembly Bill 4 expands and reforms the Historic Preservation Tax Credit program. It passed today in the state Assembly with bipartisan support. ¨DThis bill will give developers more of a reason to rehabilitate communities like Racine, Burlington and Union Grove,¡¬ said Speaker Robin Vos (R-Rochester). ¨DThis economic tool will help bring aging buildings back to life and grow our local economy.¡¬ ¨DThis bill is one of the most powerful ideas to create jobs and spur economic growth that I have seen in my four terms in the legislature,¡¬ said Rep. Cory Mason (D-Racine). ¨DThese credits are the essential missing piece needed to revitalize vacant, blighted properties and bring them back onto our communities¡® tax rolls.¡¬ Historic Preservation Tax Credits currently return the cost of 10% of work done on qualifying projects through an income or franchise tax credit. The new legislation increases the credit to 20% in order to match the federal government credit. The legislation also streamlines the process of applying and verifying the proper use of the credits. ¨DAll too often developers shy away from opening businesses in historic districts due to the high cost of rehabilitating the buildings,¡¬ said Speaker Vos. ¨DI am pleased that Democrats and Republicans agree that this investment is worth it.¡¬ ¨DThis is a bipartisan victory for Wisconsin¡®s downtowns, waterfronts, and historic buildings,¡¬ said Rep. Mason. ¨DI¡®m glad we have been able to put partisan politics aside and craft legislation that will invest in our historic buildings and downtowns as other states have successfully done.¡¬ The legislation will allow Wisconsin to compete with our neighboring states, which have 20 percent or higher state historic preservation tax credits. These states have shown a high rate of return on these investments by jump starting economic development. To be eligible for the new credit, the building must be on the national register of historic places or have been built before 1936. Also, there are parameters in the legislation that provide legislative oversight to ensure these credits are paying for themselves. The Special Session legislation will now heads to the state Senate for consideration.
 Wausau Applauds Passage of Historic Tax Credit Legislation Following are the statements of Rep. Mandy Wright (D-Wausau) and Gary Gisselman, chair of the City of Wausau Historic Preservation Commission, on the passage of Special Session Assembly Bill 4, which increases the tax credit to 20% for developers who restore historic buildings. ¨DThis is great news for developers, job seekers and the entire State of Wisconsin. This bill creates incentive for developers to take on new historic renovation projects, which will lead to contractors hiring more workers in the construction trades. And once the projects are finished, the historic landmarks that once sat idle, unused and abandoned will again open to residents and tourists alike to honor our heritage and preserve it for generations,¡¬ said Rep. Wright. ¨DThere are a number of buildings and communities that could benefit from this legislation in Central Wisconsin ¨C such as the Wausau Club, which was undergoing restoration years ago but that was halted due to a lack of financing. And there are dozens of other buildings across the state that could be restored for the enjoyment of all,¡¬ continued Rep. Wright. ¨DWisconsin has a long, storied history that deserves to be remembered and restoration projects are an important, necessary part of that process.¡¬ ¨DI applaud the Wisconsin State Assembly in passing this bill to increase state tax credits for the restoration of historic properties. This will further help local communities to maintain and preserve the historic character of their buildings,¡¬ added Gary Gisselman, chair of the City of Wausau Historic Preservation Commission.
Radical Changes Near Final This is an October 17, 2013 press release from the Tenant Resource Center. Tuesday night the Wisconsin Senate passed SB 179, the third piece of legislation in two years to drastically alter tenant landlord law. This law removes over 20 Madison ordinances and changes over 20 statewide laws, resulting in over 75 law changes since 2011 Wisconsin Act 108. Here is a summary of some of the areas of the law that will be impacted:
EVICTION: Speeding Up the Process and Removing Public Safety Protections Courts will be required to speed up the eviction process by scheduling faster return dates and hearing dates, and issuing a writ of restitution ¨Dimmediately¡¬ if the landlord wins the case. One unintended consequence will be removing the court¡®s flexibility to reschedule cases, including at the landlords¡® request. Each county will have the choice to let landlords mail the notice summoning the tenant to eviction court, changing the existing statewide requirement that all landlords hire someone to personally serve the tenant, likely causing more tenants to get a default judgment against them because they didn¡®t know they had a court date. Landlords will no longer have to have the sheriff present during an eviction, and can dispose of the tenant¡¯s property as they see fit.
TENANT PROPERTY: Towing Of Vehicles and Property Left Behind Landlords will no longer have to obtain a citation on a vehicle before having it towed, as long as they post the property with signs prohibiting unauthorized vehicles. This will mean there is no opportunity for police screen for thefts or other criminal activity, and no other warning for the owner to remove their vehicle. More legislation will be needed to sort out these details. Also, tenants may be informed as late as they day they are moving out that the landlord will not be moving and storing any of their personal property left behind.
 BEDBUGS: Adding Confusion, Not Solutions Landlords must STILL prove that a tenant was at fault if they want to charge them for the cost of bedbugs or other pests ¨C a task which is notoriously difficult. However, the laws now mention pests specifically as something tenants can be charged for if caused by their waste, neglect, or misuse of the property. Tenants and landlords alike have been mislead to believe that these expensive repairs are now automatically the tenant¡¯s responsibility. Tenants who cannot afford (or refuse) to pay bills of $1,000 - $2,000 may face threats of eviction, and may be too fearful for their housing securitye to report problems early on before an infestation spreads.
 STRIPPING LOCAL CONTROLS: Removing Landlord Communication And Disclosures This bill removes any power that municipalities have to govern communication between the landlord and the tenant, and between the landlord and the local government. In Madison this includes: ¡¤ Give information about fire safety and smoke alarm ordinances ¡¤ Landlords will not be required to give tenants or the City of Madison a telephone number ¡¤ Distribute ¨DTenant¡® Rights and Responsibilities¡¬ brochure or voter registration information ¡¤ Inform the tenant of off-street parking restrictions ¡¤ Landlords longer having to tell the tenant about physical conditions that present an unreasonable risk of injury (unless cited by the building inspector) This may also jeopardize local requirements to disclose information about sex offenders or impact local building inspection and nuisance ordinances.
SECURITY DEPOSITS: Correcting Mistakes In Rushed Legislation, Changing Eviction Laws Landlords will no longer be required to fill out the check-in sheet they give to tenants and commercial properties will no longer have to follow security deposit laws. This part of the bill corrects errors in the previous bills which were rushed through the legislative process. After an eviction, landlords will have more time before they must return a security deposit, and Madison landlords will no longer be required to provide estimates and receipts when informing tenants of security deposit deductions. However, the courts will likely still require them before they rule in a landlord¡®s favor. Tenant Resource Center rolled out a new website last week where you can find lots of information and resources on tenant landlord laws, and track our updates about these laws over the next two weeks. We will also be revising all of our educational materials to reflect these changes, and will include the changes in our statewide Housing Law Seminars in Spring 2014. Tenant Resource Center can also give community presentations about these law changes for tenants, landlords, and service providers in Dane County.
Consumers Elect Cooperatives for Most Affordable, Reliable Utility Services I think you might find this interesting, especially as it relates to water utilities. A recent St. Norbert Strategic Research Institute poll commissioned by Cooperative Network has revealed that Wisconsin and Minnesota citizens prefer to get their electric and telephone services from cooperatives over investor-owned utilities. Bill Oemichen, Cooperative Network president and CEO, said a key difference between cooperative and investor-owned businesses is the active participation of co-op members in shaping and determining the services they use. ¨DI am constantly amazed by the thousands of citizens who attend their electric co-ops¡® annual meetings and are actively engaged in the governance of their cooperatives,¡¬ Oemichen said, noting that utility cooperative membership is growing in both states and may receive a considerable boost in southern Minnesota with the pending acquisition of more than 40,000 electric co-op customers from Alliant Energy. ¨DCooperative customers are co-op owners, so it should come as no surprise that cooperatives are the preferred way of doing business.¡¬
 In Cooperative Network¡®s 2013 co-op study, funded by CHS Inc., St. Norbert College randomly polled 400 people in Minnesota and Wisconsin about their opinions and use of cooperatives and contrasted results to a comparable study performed in 2007. The majority of this year¡®s respondents (64 percent) indicated they would expect more affordable rates and reliable service for their home electrical or telecommunications needs from a member-owned cooperative utility over one that was investor-owned (23 percent). Just 5 percent of respondents said they perceived no difference.
Martin A. (Marty) Hillert, Jr., Adams¨CColumbia Electric Cooperative (ACEC) CEO, said member participation is the bedrock for any cooperative and is one of the key principles that separates ACEC from other businesses. ACEC is the largest rural electric distribution cooperative in Wisconsin, serving approximately 36,000 member-owners with 98 full-time staff members. ¨DACEC¡®s member advisory committee is a highly effective avenue for us to provide information and receive feedback from a select but diverse group of cooperative members,¡¬ Hillert said. ¨DOur directors and employee executive team appreciate their input when making important decisions on rates, policy, and charting the future of our cooperative.¡¬
Don Haller, Connexus Energy Cooperative vice president ¨C member and community relations, said the Minnesota-based co-op¡®s business model is driven by its member-owners. ¨DOur members often compare us to the ‗big utility¡® next door and frequently comment they are glad to be a part of the cooperative,¡¬ Haller said. Connexus Energy is Minnesota¡®s largest electric distribution cooperative and one of the largest in the country, serving more than 127,000 members in the north metro region surrounding Minneapolis/St. Paul. ¨DOur model is simple¡ªwe focus on identifying members¡® expectations and improving their experience while offering competitively priced, reliable power in the communities where we live and serve. This is drastically different than focusing on shareholder value.¡¬
 Brad Welp, Cooperative Network director and CEO of Richland¨CGrant Telephone Cooperative, echoed Haller¡®s statement from a telecommunications standpoint. ¨DOur difference is that we are here to serve our members, to provide the services they need rather than maximize profit for shareholders,¡¬ Welp said. Richland¨CGrant Telephone Cooperative was created in 1951 and provides telephone, Internet, and digital television services to the communities of Blue River, Boaz, Sabin, Soldiers Grove, and Gays Mills. ¨DAt our members¡® request, we brought broadband to all of our rural customers 10 years ago. Phone companies that serve neighboring areas continue to offer only dial-up services to some of their customers, choosing to focus on where they can achieve the biggest profit margin¡ªin large cities. Our focus, by contrast, is on the needs of our member-owners.
 
 
 
Telephone cooperatives were the first to provide high-speed broadband services in Wisconsin. Today, all rural areas served by the state¡®s 11 telecommunications co-ops have access to broadband. Cooperative Network will continue to detail highlights of the 2013 co-op survey, including specific results related to health care, telecommunications/electric, and consumer products, in a series of news releases throughout Co-op Month in October. Learn more about cooperative history and Co-op Month at http://www.cooperativenetwork.coop.
 
Cooperative Network serves more than 600 Wisconsin and Minnesota member-cooperatives by providing government relations, education, marketing, and technical services for a wide variety of cooperatives including farm supply, health, dairy marketing, consumer, financial, livestock marketing, telecommunications, electric, housing, insurance, worker-owned cooperatives, and more. For more information about Cooperative Network, visit http://www.cooperativenetwork.coop.
10-21-13
State Senate Sends Landlord-Tenant Bill to Governor. SB 179 Adopted.
The Senate has concurred in an Assembly amendment to a bill overhauling regulations governing landlords and tenants, sending the legislation to the governor for his signature. The Senate originally passed the bill last month, but needed to pass the amendment after a technical change in the Assembly last week. I want to give a big shout out to Dale Hicks and Chris Mokler for all their help and involvement on this very important piece of legislation. We owe them many thanks! Dale talked last weekend about the number of emails that went back and forth and he was not exaggerating. Also, the personal time and the travel to Madison were greatly appreciated. I will let you know as soon as we are told when the Governor signs the bill. Remember that the bill has a delayed effective date (first day of the third month after publication) and several initial applicability clauses. There will be more on this once the bill is signed.
 
 
10-4-13
SB 179 Added to Assembly Calendar for Tuesday, October 8th. Big News!! The Assembly Rules Committee has added four more bills to Tuesday's floor calendar, including a pro-landlord bill passed by the Senate.
The approved calendar for Tuesday includes SB 179, a bill that would invalidate certain municipal tenant protections and allow evictions for certain crimes committed on the property. The bill was amended by the Senate to make certain exceptions to those provisions. Earlier this year two identical bills were introduced. AB 183 and SB 179. The Senate switched the numbers and now the legislature is moving with the SB 179 proposal. It was amended by the Senate. Dale Hicks, Chris Mokler and I were all involved in the amendment and are helping to move the bill to final passage. The Assembly will convene at 1 p.m. Tuesday and should adjourn by 7:30 p.m., based on an agreement between GOP and Dem leadership.
Attorney General's Carpet Cleaning Opinion
At some of my meetings with local chapters, I have discovered that not everyone is familiar with Attorney General Van Hollen's opinion about carpet cleaning. Most of you have probably seen it, but I have attached a copy of the opinion to this week's report so that it might reach more people. Please feel free to share this important opinion with colleagues and chapter members.
Page Jan Feb Mar Apr May Jun Jul Aug Sep Oct Nov Dec past years